Basically what this is, is a way to show your favorite things of the week!
Now if you want to join in this awesome Friday faves go over to the link above and Susanne will tell you what to do.
So here we Go!
1.
My mom and dad!
My mom has been a constant blessing to me, always training me and guiding me to be the lady God wants me to be and the wife i will need to be one day.
My daddy has been my king until my prince comes and he is awesome!
God has blessed me with two very godly parents who have passed their standards and faith down to us kids.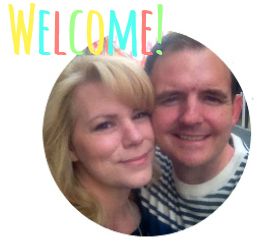 her link is
here
his link is
here
2.
The trip we took to Hungary
This Monday our family was blessed being able to Hungary for some frugal shopping and, the reason i'm
Happy about that is because I got some awesome things (food :) that we can't get here.
3.
Nutella!
I can't begin to express how much nutella means to me especially this week!
4.
Faithful people
This week Kresho, one of our Gypsy men stood up and recited 2 Timothy 2:1-7!
This man can barely read and yet he recited a verse.
Praise God for who will hopefully be the first gypsy preacher in Croatia.
5.
My Bible!
My Bible has been a guide to me especially this week.
God has showed me so many things that are new this week it's unreal!
So there you have My Friday favs!
Don't forget to check out Susanne's post!